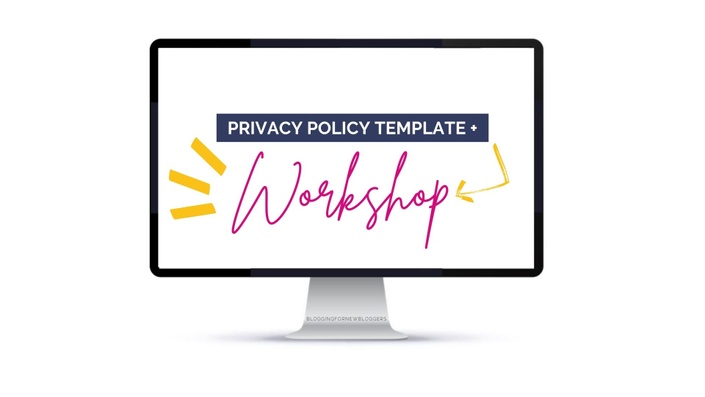 Privacy Policy Template + Workshop
A GDPR & CCPA compliant privacy policy template drafted by an experienced lawyer to have your policy ready in 10 minutes or less + Workshop
DOES ANY OF THE FOLLOWING SOUND FAMILIAR?
1) You know you must have a privacy policy on your blog but you have no idea where to start.

2) You're so busy producing content and engaging your audience on social media that you keep procrastinating taking care of the legal side of your blog.
3) You're spending hours and hours trying to draft your privacy policy on your own but you're feeling lost, frustrated and overwhelmed.
4) You're aware of the importance of having legal pages in place but lawyers' fees are prohibitive for your tight budget.
WELL, LET ME TELL YOU, YOU ARE NOT ALONE!
If you're not a lawyer, the legal jargon may sound terribly confusing and you can get overwhelmed pretty soon.
Writing your privacy policy can be a serious headache.
But hey, don't despair!
HERE IS WHERE I COME IN...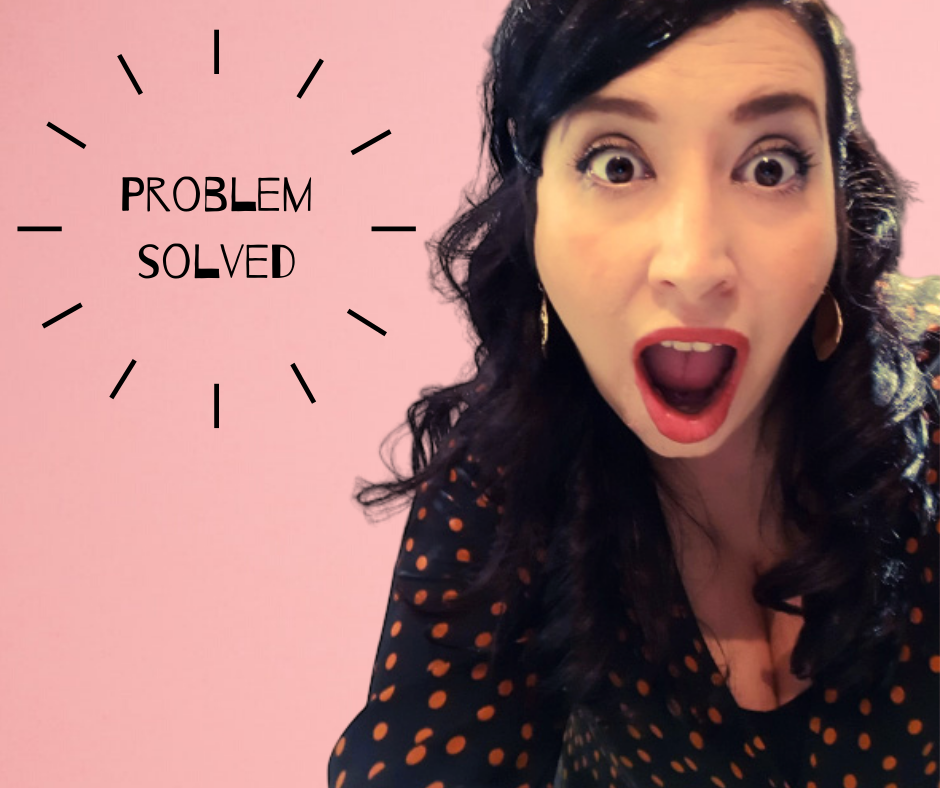 Hi there! I'm Lucrezia and I'm the co-founder of Blogging for New Bloggers & Tinylovebug.com + a lawyer & university lecturer (LLB, LLM, PhD)...
I find myself in the unique position of being a blogger, a trained lawyer specialized in International & EU law and a university lecturer with over 15 years of legal and teaching experience.

I've helped 5,000+ bloggers, content creators and website owners to create easy-to-read, highly effective, and FTC + GDPR + CCPA compliant legal pages and protect their blogs legally with my legal courses and templates.


And more than 10,000 bloggers have taken my blogging courses.
Even the most knowledgeable bloggers may not be aware of all the legal requirements to run a blog legally.
Lawyers can provide their legal expertise but they're usually not familiar with blogging tools and online marketing strategies.
Not to mention that teaching may not come natural to them.
But with me, you get all of the above in just one person!
Meet Sasha Lassey, everyday she's sparkling!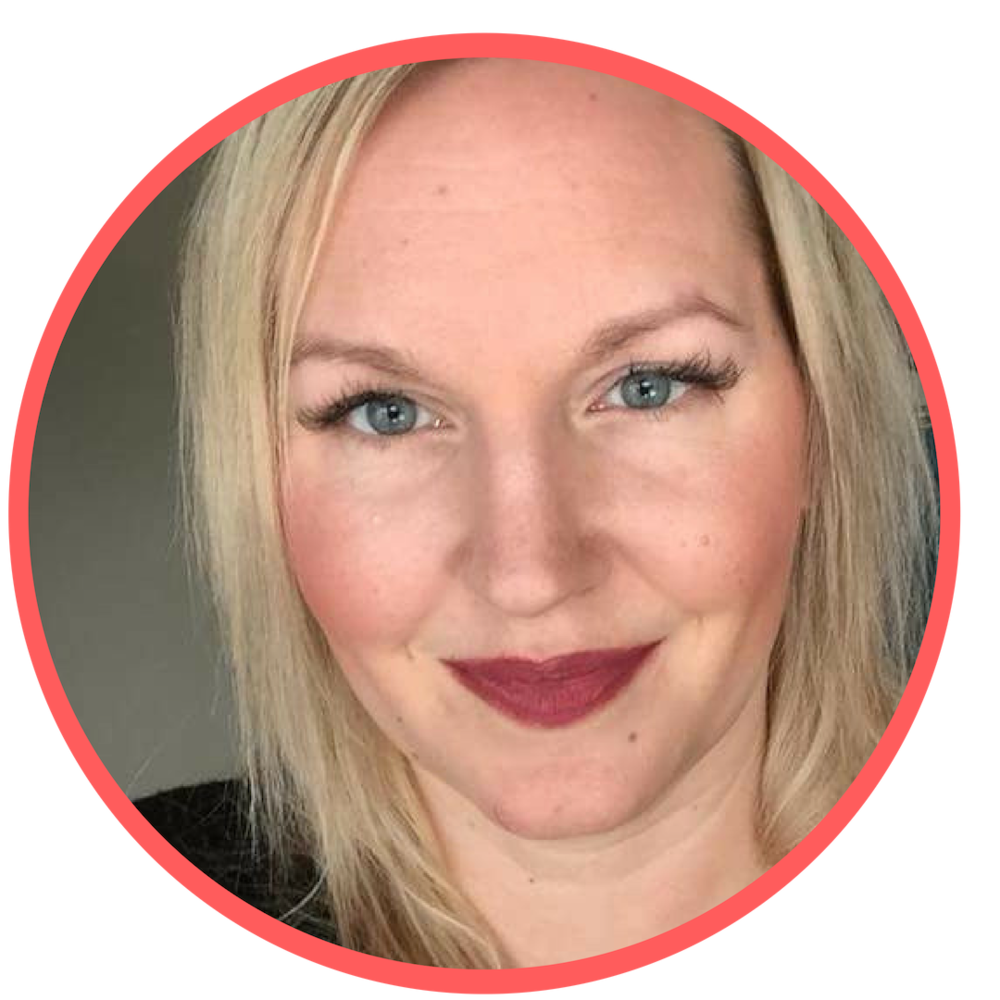 Initially, I didn't even think about the legal ramifications involved. After some research, I knew that it was so important to make sure that I was blogging legally and the fact that a large portion of my audience is from the UK meant I needed some guidance on being GDPR compliant. Most legal sites I came across offered their legal pages at a huge expense (which I didn't have as a newbie) and did not directly cover GDPR compliance. Then I found Lucrezia's courses. It was absolutely everything I needed in one, low-priced package. After about 15 minutes of personalization (which she highlights for ease), I had every page and requirement set up the right way, which totally put me at ease. I could finally run my blog without being worried about any legal infringements . I highly recommend any of Lucrezia's courses!!!

Sasha Lassey│everydayshessparkling.com
What Six-Figure Travel Blogger Jessie Festa thinks...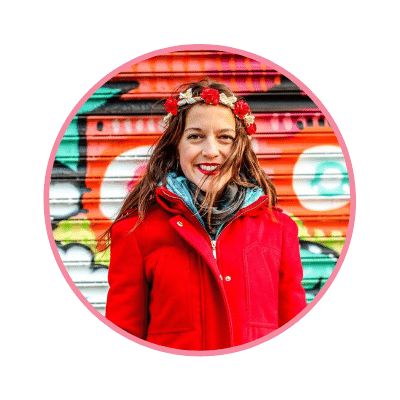 "One aspect of blogging that many bloggers neglect, likely because it can be confusing, is the legal side of things. But it's so important! Luckily, Lucrezia breaks down exactly what you need to have on your blog to be GDPR compliant — even going so far as to include plug-and-play templates for creating a Privacy Policy and Cookies Policy. Such a timesaver!"

JESSIE FESTA | JESSIEONAJOURNEY.COM

What Audrey Marshall from Empowered Pin is saying...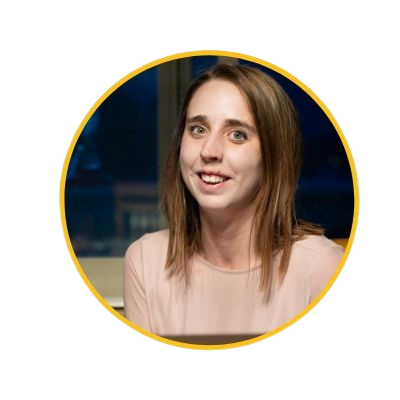 "Legal templates are all over the internet, but I often find that they often contain unnecessary or outdated information. Being very unsavvy with the law, I knew I needed some direction on what information to include and leave out. Originally I paid a company to help me set up a privacy policy, but I later found out that they had me include unnecessary information (and things that could have gotten me in trouble). That's when I decided I wanted someone that specialized in helping bloggers. Lucrezia's templates were easy to use , as she has suggestions and notes that go along with them. I know that they're GDPR compliant as she specializes in European law, and I love that she consistently updates all of her courses to reflect current legal practices . Overall, her templates are a very small investment - but it can save you tens of thousands of dollars in the future. They are WELL worth it."

Audrey Marshall│empoweredpin.com
If you're anything like the hundreds of bloggers and solopreneurs I have been helping over the past years, you have probably been sticking your head in the sand when it comes to the legal side of your business.
There are so many things to worry about when starting a blog and legal pages seem to remain on the to-do list for, like, forever.
Legal stuff is one of those back-burner topics for many beginner bloggers. And I understand it might not be the most glamorous or exciting part of blogging but the legal side of your blogging business is still super important.

I know, the prospect of doing legal pages for your blog gives you a headache.
Probably, you thought about googling it.
Yes, you are not the only one.
Many of the bloggers who have purchased my templates, before doing so, have spent hours upon hours researching to try to figure out what they need to make their blog legal.
After wasting so much time that could have been invested in other tasks with a bigger ROI, they were still feeling lost and overwhelmed.

They were not comfortable using something generic, and they were right!
All those free policies that you can find surfing the web are not complete and some even come with errors and omissions.
These bloggers were aware that compliance with legal requirements is essential to staying in business.
Even if instinctively they wanted to run from the legal side of blogging to avoid frustration and confusion, they felt they couldn't leave something so important to chance.
Only having their legal pages written by a lawyer could give them peace of mind.
But lawyers are expensive.
Who has thousands of dollars to invest in legal consultation?
Especially new bloggers, they needed something reasonably priced, that required no legal knowledge at all but gave them the confidence that their business was legally protected.
And you know what?
That's exactly what my templates are for!
They are already done for you.
They're affordable without sacrificing quality.
You don't need to have any legal expertise, you will borrow mine! You only need to fill in the blank, place the policy on your blog and you're ready to go!
These templates are perfect for you if you're a blogger or website owner based in the US, UK, Canada, Australia, EU, South Africa, India, New Zealand, and several more countries!
Meet Esmé from EsmeSalon!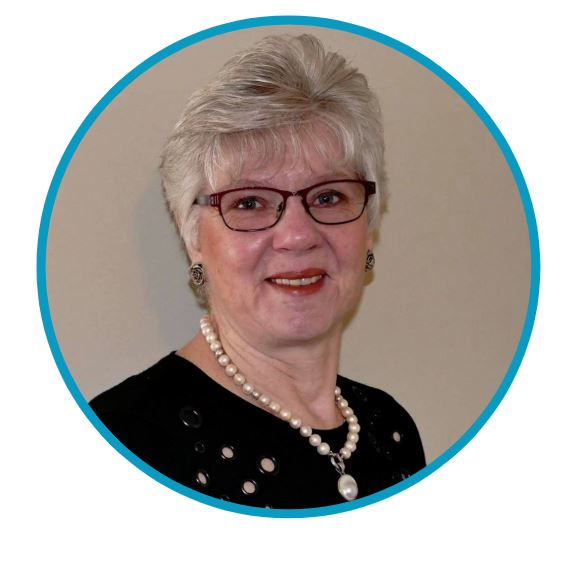 Lucrezia's courses are the best I have come across and will continue to use and recommend them to all those that wish to listen and get help from THE BEST as it has helped me tremendously. I am suitably impressed and will remain a client for a long time as Lucrezia and Marina truly go the extra mile to ensure they have up to date information in their courses. Had it not been for this course, EsmeSalon will not be compliant and may have been subjected to fines or being sued. I couldn't have asked for more and I have learned a whole lot of new things and will be back for more courses in due course. With their help I can now grow my blog to the next level after years of struggling and not knowing what I was doing. From the first day they were very helpful and answered each and every question I asked.

Esmé │esmesalon.com

What Rigel from RigelCeleste.com is saying...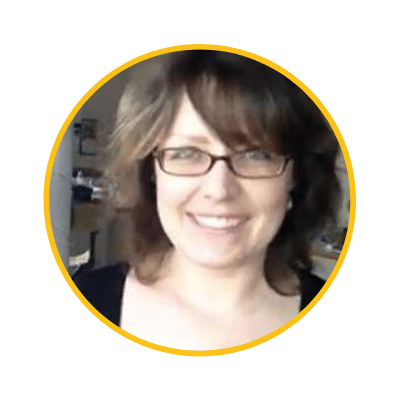 I was dreading my Privacy Policy, and GDPR just made it so much worse. I just wanted to write, not stress about legalese and whether I was or wasn't in compliance with my blog! As a result I put it off for way too long, which just caused more stress. And it was all so unnecessary! When I found Lucrezia's templates option it instantly simplified everything -- she's a lawyer with EU expertise and using her template I had my Privacy Policy customized and posted within an hour. And with that a HUGE task, that had been dogging me for months, checked off my to-do list. If you're considering it all just go for it! Get this done and gain the peace of mind to move on to other important tasks. You'll be glad you did!

Rigel │rigelceleste.com
Meet Devy - Indonesian blogger living in the UK!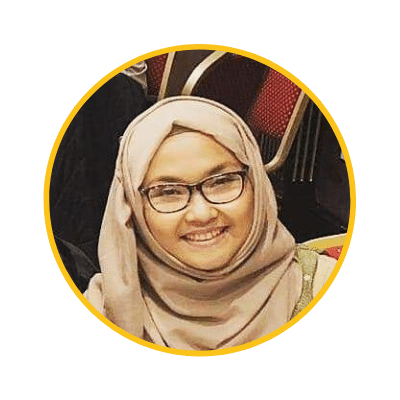 "When I took Lucrezia's course on Privacy Policy Template, I was expecting a simple ecourse which comes with a simple template. But I was wrong. It turns out not only the course includes videos that explain about Privacy Policy, it also has explanation on GDPR application, templates for Cookie Policy, Comment System and Contact Form. Basically, it covers the essential policies that every blogger must have. As a newbie in the blogging world, I really appreciate this comprehensiveness. Thank you, Lucrezia."

Devy | ThousandsOfMilesAway.com
---
What if I told you that you could...
- Get your privacy policy ready in a matter of minutes without much effort or financial investment.
- Be done with guesswork and headache for good.
- Take advantage of the legal expertise without the high price tag.

And that's exactly what you will get with this DONE-FOR-YOU Privacy Policy Template!
Introducing...
Privacy Policy Template
A GDPR + CCPA compliant template professionally drafted by a trained lawyer with 15+ years of legal & teaching experience, to have your privacy policy ready in 10 minutes or less.


A ready-to-use template for your privacy policy drafted by a seasoned lawyer, specifically designed for bloggers and fully GDPR & CCPA compliant.
Clear overview of the legislative framework and legal requirements for your privacy policy.

Detailed instructions on how to customize and use this privacy policy template.
BUT THAT'S NOT ALL... YOU WILL ALSO GET...

BONUS #1 Cookie policy template ($59 value)

BONUS #2 Specific requirements under the GDPR bonus module ($72 value)
BONUS #3 Direct access to private Facebook group Blogging for New Bloggers (22K+ selected members - $49/m value).
When you purchase this Privacy Policy Template, you will also get all these amazing bonuses absolutely FREE.

SO, LET'S RECAP:
You can score this Privacy Policy Template
(valued at $99)
+ all these extra bonuses
(valued at $150+)
for ONLY $67!!!

Course Curriculum
Welcome to Privacy Policy Template + Workshop
Available in days
days after you enroll
Privacy Policy Template
Available in days
days after you enroll
How to Use This Template
Available in days
days after you enroll

My templates will save you time.

You will be done within minutes.


My templates are the best value for money.



- You treat your blog as your business

- You want to make money blogging

- You want to be taken seriously by brands, ad networks and affiliate programs

- You don't want to leave yourself open to getting sued

- You don't want to risk getting fined

- You care about the rights and privacy of your users

- You don't want to pay a lawyer $400+ an hour
- You're based in the US, UK, Canada, Australia, EU, South Africa, India, New Zealand, and several more countries
---


- You don't want to make money blogging

- You don't care if you have to shut down your blog

- You have a very high risk tolerance

- You are prepared to pay thousands of dollars in fines or legal fees

- Your website is very complex, you have a large team, and/or you apply super advanced e-commerce and marketing strategies and techniques
---
If you treat your blog like a business and want to make money blogging, get this template and be done in less than 10 minutes.
Leave the boring legal stuff to me so that you can focus on the things you like the most + growing your business and generating income!
---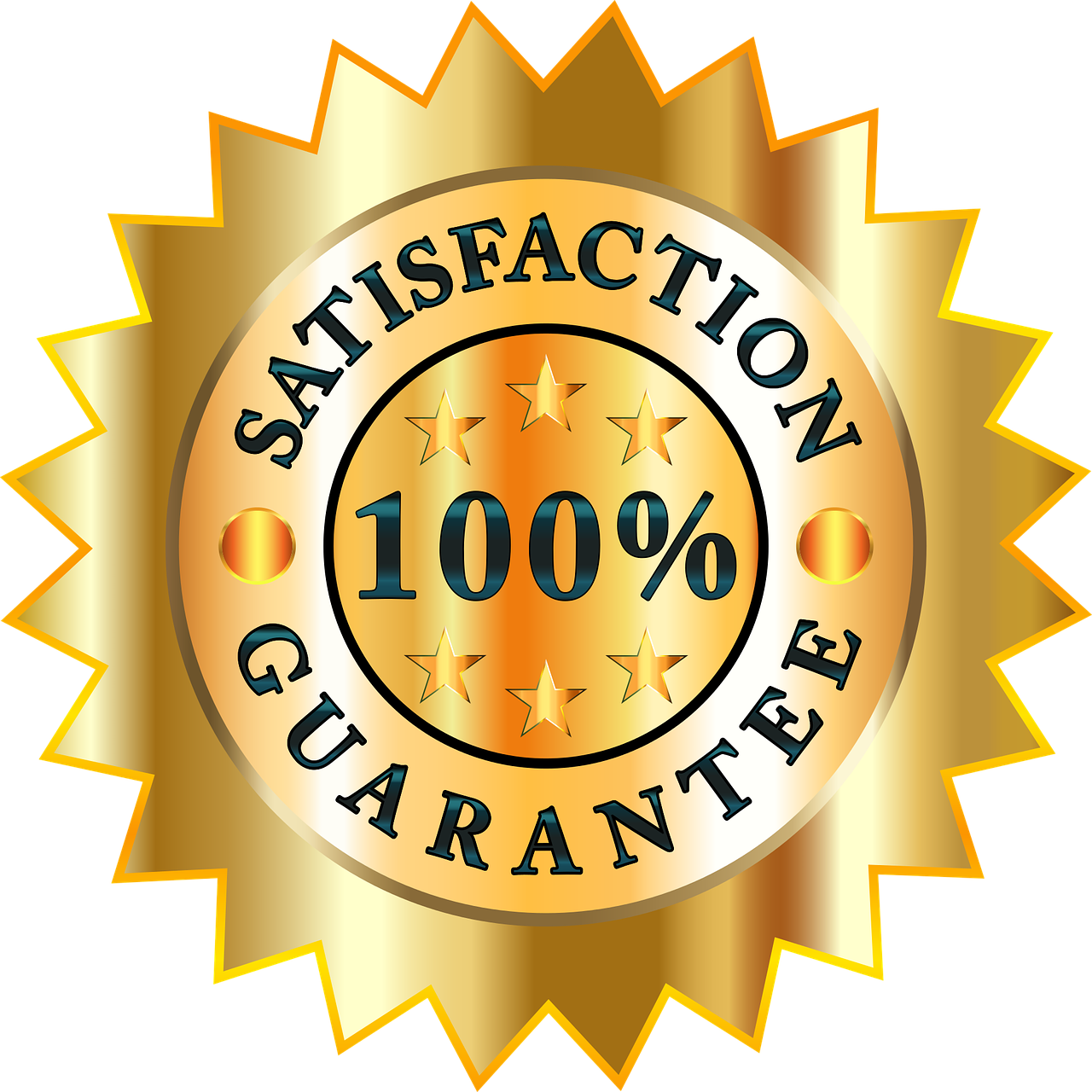 Still on the fence? No need to worry.

I'm so confident in the value of this template that we offer a 30-day happiness guarantee - no questions asked!
If you're not satisfied with your purchase, let me know within the first 30 days and you will get a full refund.
Your Instructor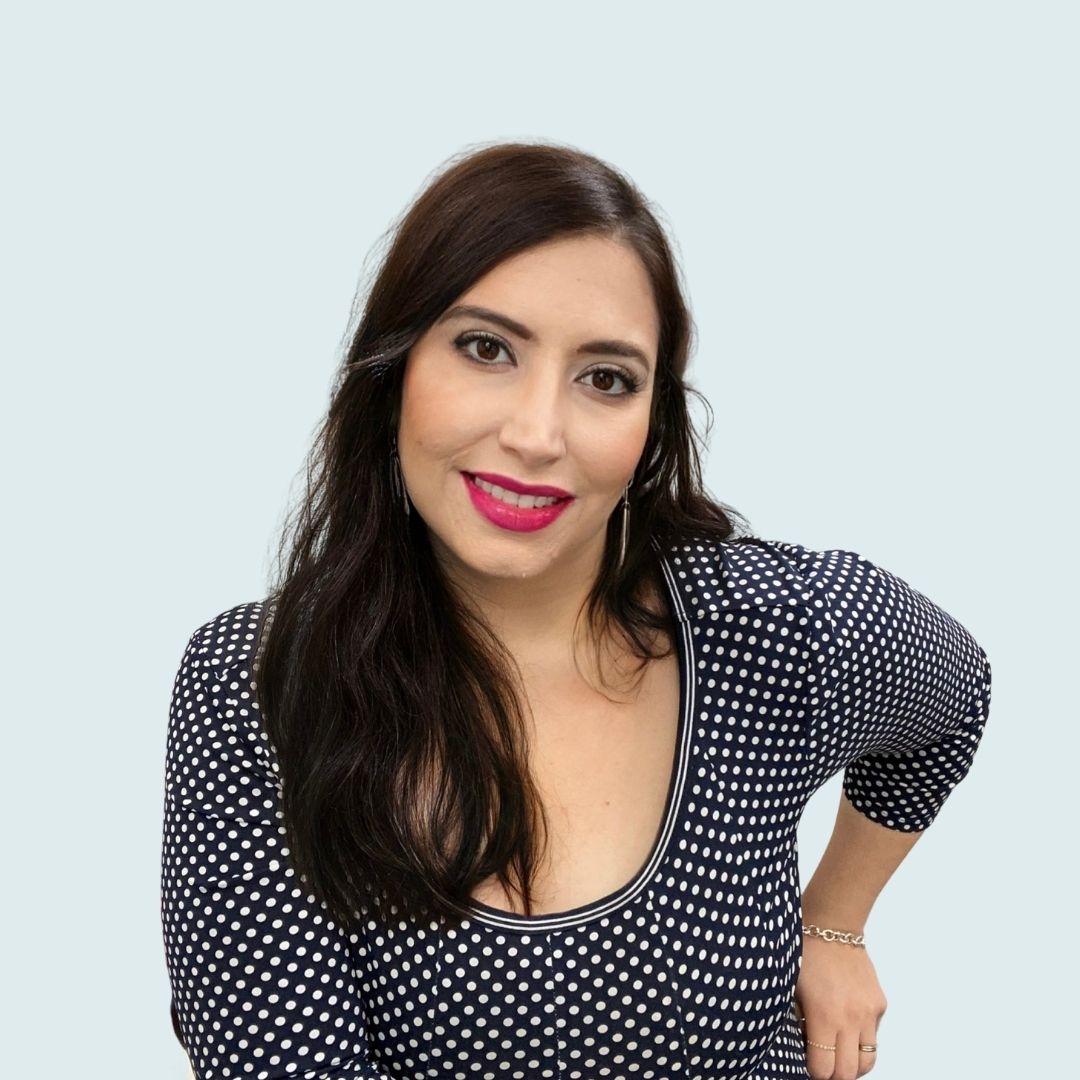 Hi there!
I'm the founder of Blogging for New Bloggers® and Tinylovebug®, Legals for Business Owners, and host of the popular Blogging for New Bloggers® community (35K+ members), together with my sister, Marina.
Originally from Italy and currently based in Melbourne, I've worked as an international lawyer and university lecturer in different countries for over 15 years. I use the combination of my research, teaching, and blogging experience, coupled with my extensive legal expertise to show new bloggers, just like you, how to blog profitably and legally.
I started my first blog, Tinylovebug®, at a time when I needed to take my mind off my fertility struggles. Born as a creative outlet, this little lifestyle blog blossomed into a profitable business within the first six months. As the money grew more and more consistent, Marina and I went on a mission to empower other bloggers to do the same.
Only a few years later, I'm now a mum and have helped over 30K bloggers, podcasters, course creators, coaches, and other online entrepreneurs start and grow their business and protect it legally with my courses and legal templates.
If you want to make money blogging and you're eager to learn how to blog profitably and protect your business legally, then you're exactly in the right place!
Frequently Asked Questions
What is a Privacy Policy?
A Privacy Policy is a document stating how your website handles the personal information you collect. It covers how personal information is collected, what is used for, and how is stored and managed. A Privacy Policy is a MUST HAVE for nearly every single blog or website. In most countries and States, you are required by law to have a Privacy Policy on your website if you collect and process personal information of your users. Besides, if you wish to monetize your blog, most brands, ad networks, and affiliate programs will require you to have a privacy policy on your blog.
Do I need a Privacy Policy for my website?
A well-drafted Privacy Policy will help your users understand what information you process and store and will enhance the trust and confidence to use your website. In most countries and States, you are required by law to have a Privacy Policy on your website. Here are a few examples of regulations that require a privacy policy: California Online Privacy Protection Act Privacy Shield EU General Data Protection Regulation Children's Online Privacy Protection Rule Australian Privacy Act and Australian Privacy Principles. Even in the rare case that you're not required by law, you should still have a Privacy Policy on your website as it is good practice to do so anyway. Besides, if you wish to monetize your blog, most brands, ad networks, and affiliate programs will require you to have a privacy policy on your blog.
Can't I just draft a Privacy Policy myself or use a free template?
Yes, you could but you would need to spend so much time trying to figure out what the heck you need to do and make sure your sources are reliable. You don't want to go through the trouble of taking action and implementing stuff, only to find out later it was all wrong! You're back to square one and still exposed to hefty fines. This template will take all the guesswork out and save you tons of time that you can better spend writing your posts and growing your business. Free templates are often incomplete and unreliable. Purchasing this template will give you peace of mind that your Privacy Policy is in line with the legal requirements of your national legislation and the GDPR. It will save you money and headache. You can rely on professional legal expertise without having to hire a lawyer for hundreds of dollars an hour.
How long do I have access to the template?
How does lifetime access sound? After purchasing, you have unlimited access to this template for as long as you like - across any and all devices you own.
What if I am unhappy with my purchase?
We would never want you to be unhappy! We're so confident in the value of this template that we offer a 30-day happiness guarantee! If you are unsatisfied with your purchase, contact us at
[email protected]
within the first 30 days and we will give you a full refund.
Do you have an affiliate program?
Yes, of course, we do! And it comes with a generous commission of 40% of the purchase price and an extraordinary 365-day cookie policy - which means your 40% commission will be awarded whenever your referral leads to a purchase within a year.
What's CCPA?
CCPA stands for California Consumer Privacy Act and is a new piece of legislation of the State of California effective from January, 1 2020. The CCPA applies to any business - including blogs - that have customers from California if some conditions are met. This new law may or may not apply to you depending on your specific circumstances. But it may apply even if you're not based in California.
What's GDPR?
GDPR stands for General Data Protection Regulation which is a tough European Union regulation that was specifically designed to enhance the rights to privacy and protect personal data of users based in the EU. In practice, this regulation puts forward the rules that govern how blogs can collect, store and process personal data of users based in the EU. If the GDPR applies to you and you don't comply, you may risk fines, formal complaints to supervisory authorities and lawsuits.
Is this a template or a course?
All our templates come with detailed instructions and extra bonus lessons included in the price and that's why they're all called "courses" but you can just enroll, download the templates and ignore the bonus lessons if you like. The templates are ready to go. You just need to plug in your blog info and you will be done in a couple of minutes.
Why a course and not just a template?
Why settle for a template when you can have - FOR THE SAME PRICE or even less! - a full course that walks you through what you need to do AND the template? Templates are great and they do save you tons of time but if you don't know what's in the template and why is there, how can you really uphold your legal obligations? For example, how can you act upon requests from your users if you have no clue what you're required to do under the GDPR or the CCPA in those instances? We value education. We don't only give you some fish but we give some fish and we teach you how to fish so that you're set for the future. You have the opportunity to get a GDPR + CCPA compliant privacy policy template AND legal education & training at the highest standard of quality being your instructor a University lecturer in addition to being an international lawyer and GDPR expert (PhD).
I'm based in X country. Are these templates right for me?
These templates are perfect for you if you're a blogger or website owner based in the US, UK, Canada, Australia, EU, South Africa, India, New Zealand, and several more countries!