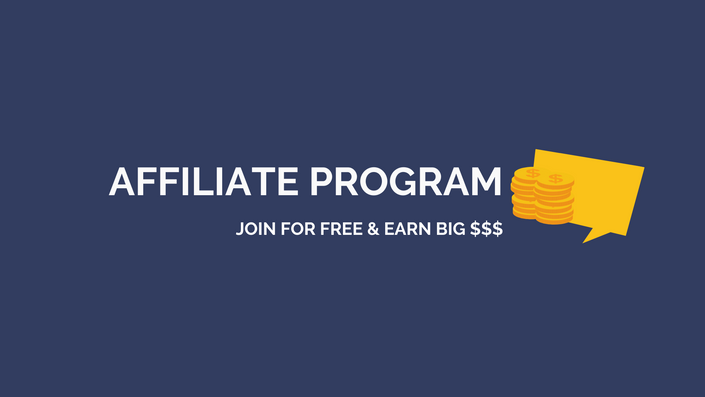 Affiliate Program
Join our generous affiliate program and start earning 40% commissions on any sale!
Join our affiliate program and start making money now!
This is one of the highest-paying affiliate programs for bloggers!
And you can join it for FREE.
What you'll get when you join?
Generous 40% commission. You will get 40% of the purchase price for each sale generated through your affiliate link.
Outstanding 365-day cookies. Your referrals will be valid for a whole year! If your readers click on your link and purchase one of our courses or templates within 365 days, you will be awarded a 40% commission on the purchase price.
Free marketing training. We will be with you every step of the way providing affiliate marketing tips and marketing materials to help you succeed.
Access to a wide and targeted audience. You will be allowed to use your own affiliate links to our courses, products and templates within our Facebook group Blogging for New Bloggers, an engaged community of 36K+ bloggers!
BUT THAT'S NOT ALL!

The beauty of our affiliate program is that it will track your affiliate code even when you promote our FREE courses and products.
You promote our FREE courses and products and let us do all the heavy lifting to convert your referral into a sale!

If your referrals end up converting into a purchase of any of our paid courses, products or templates within a year, guess what? You will be awarded a 40% commission on purchase price!

YEAH, IT'S THAT EASY!
Once you join our affiliate program you will be able to promote a broad range of free and paid courses, products and templates including
Legal Bundle Value Pack™

Blogging for New Bloggers Fast Track (Free Version)

Blogging for New Bloggers Fast Track (Premium Version)

Pinterest for New Bloggers (Free Version)

Pinterest for New Bloggers (Premium Version)

Pinterest from P to T™

Course Creation for New Bloggers - coming soon

Start Your Facebook Group for New Bloggers - coming soon

Legally Blogs™ - Free Legal Course for Bloggers

GDPR Compliant Blog Full Course

Privacy Policy Template + Workshop

Terms of Use Template

Affiliate Disclosure Template

Disclaimers Template

Copyright Notice Template & Bonuses

Coaching Agreement Template

Freelance Agreement Template

Sponsored Post Agreement Template

and much more!
SO, WHAT ARE YOU WAITING FOR?