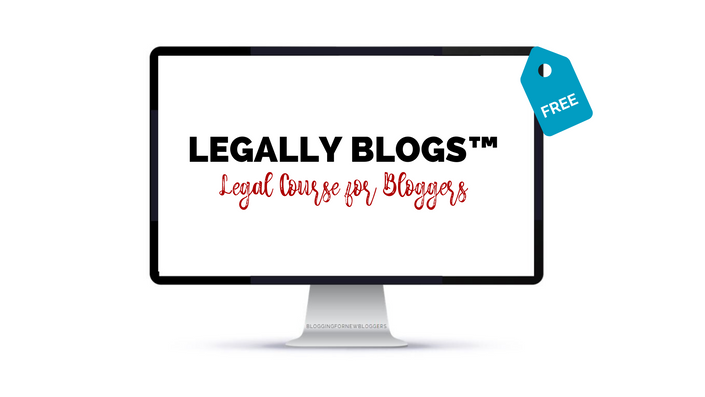 Legally Blogs™
FREE Legal Course for Bloggers
PROTECT YOUR BLOG LEGALLY
Learn how to protect your blog legally and how to meet all the legal requirements!
FREE LEGAL COURSE FOR BLOGGERS
ONLY AVAILABLE FOR A LIMITED TIME
GAIN IMMEDIATE ACCESS TO THIS FREE COURSE NOW BEFORE IT'S GONE
Introducing...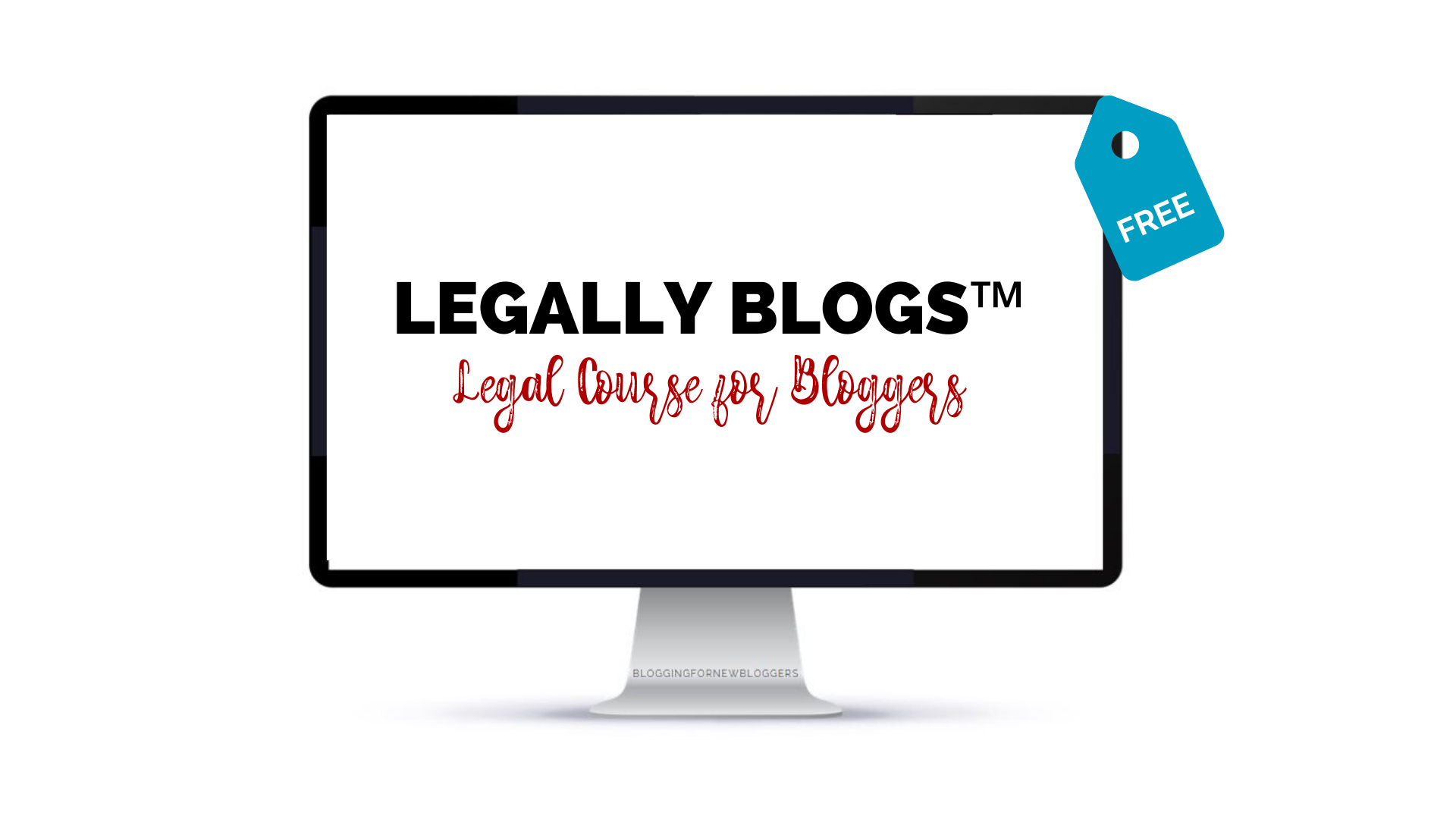 Find out what's required by law from you as a blogger and kick-start your compliance to avoid lawsuits, formal complaints and hefty fines!
Enroll in 👉 LEGALLY BLOGS™ and start protecting yourself and your blog legally right now!
Enroll in this FREE course now and discover:
- Why you need to take care of the legal side of blogging
- What are the legal requirements for you as a blogger
- What's the difference between LLCs and Sole Proprietorships
- What's copyright and how to protect your content
- What legal pages you must have on your blog
- What's the GDPR and what you need to do to comply
- What's the CCPA and what you need to do to comply

- How to keep track of your income and taxes
- And so much more – all within this FREE course!
Gain immediate access to the course and learn how to blog legally!
Your Instructor

Hi there, I'm Lucrezia.
Besides being the co-founder of BloggingforNewBloggers Blog+FacebookGroup+School & Tinylovebug.com, I have been working as a lawyer & university lecturer for the past 15 years.
I have studied law (LLB, LLM, PhD in International and EU law) in some of the most prestigious universities around the world, passed my bar exam in 2006 and worked in several countries including Italy, France, UK, Spain, The Netherlands, and Australia - I'm currently based in Melbourne.
I find myself in the unique position of being a blogger, a trained lawyer specialised in EU law and a university lecturer with several years of teaching experience.

I now teach new bloggers like you how to start and run a successful blog.

If you want to make money blogging and you're eager to learn how to blog profitably and legally, then you're exactly in the right place!